software features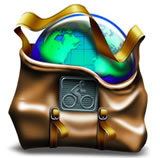 iNetCourier is simple to setup and easy to use
By following the documentation, a transfer site can be up and running in as little as 10 minutes.
No specialized client software is needed
iNetCourier allows client machines to log-on and transfer data via any current web browser.
Quick and easy file upload and download
iNetCourier's simple client interface makes it easy to transfer files over the internet.
Built-in Notification System
Never overlook a client's newly submitted file. The built-in notification system sends an email alert when a file has been successfully uploaded.
Communication from the client
No more mystery files uploaded to the server. The client may submit a note or set of instructions to be included in the notification email alert.
Enhance customer relationships
Create and manage a dedicated transfer site for each customer.
Customizable client interface
Easily customize the interface to match the company's existing website or to reflect the individual customer it represents.