transfer sites

A transfer site is the iNetCourier client interface. It is a customizable web page the client machine accesses, via a web browser, to upload or download files.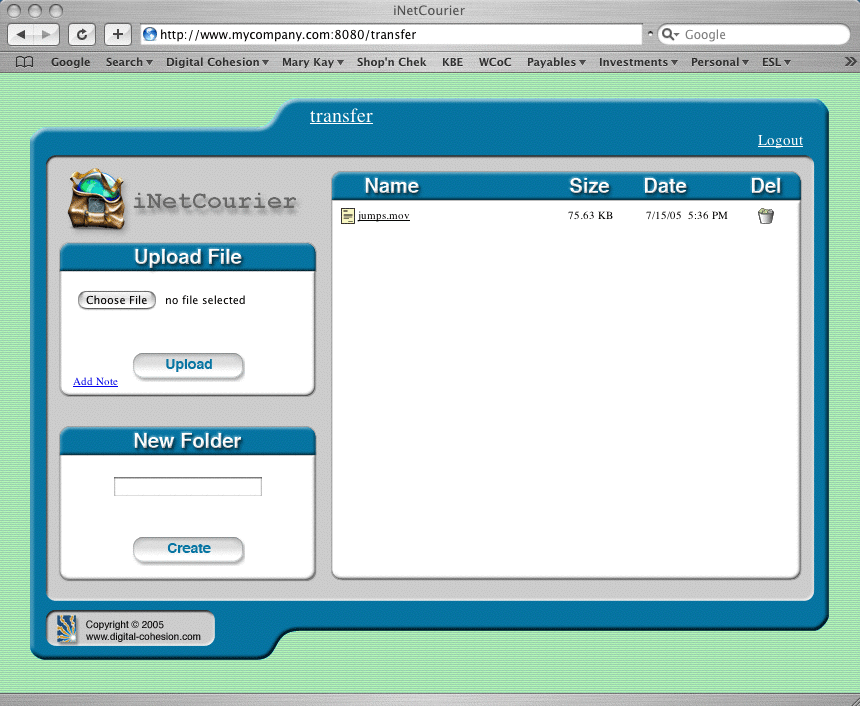 Each transfer site is independent and maintains its own set of users, passwords, permissions, notification contacts, and transferred files.
Plus, the iNetCourier transfer site template can be easily customized to match your company's existing website or to reflect the individual customer it represents.